Ashley N. Jackson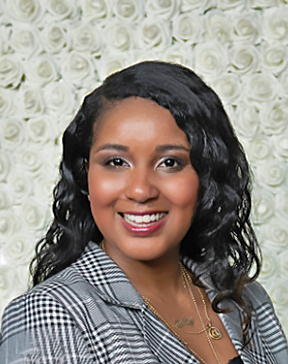 About Me
Hi, my name is Ashley Jackson and I Specialize In Branding & Identity + Web Design + Multimedia
I'm a multi-talented creative designer based out of Houston, Texas. I have experience in art direction, digital media, web design, and print production. I am very detail-oriented, resourceful, and accustomed to performing in deadline-driven environments. I have a vibrant and bold approach to design. I create brands filled with individuality and personality. Referred to as the "Goddess of Graphics" my expressive typography and confident color palettes create memorable and iconic branding. With 10+ years of experience in the design industry, I am seeking opportunities where I can collaborate, develop ideas, and grow as a creative as well as a businesswoman.
My Personality
Personality type:
"The Protagonist" (ENFJ-A)
Individual traits:
Extraverted 58%, Intuitive 70%, Feeling 75%, Judging 79%, Assertive 65%
Role:
Diplomat
Strategy:
People Mastery
With a natural confidence that begets influence, Protagonists take a great deal of pride and joy in guiding others to work together to improve themselves and their community.
My Characteristics
Creative | Passionate | Organized | Hardworking
PROFESSIONAL EXPERIENCE
(2019 - Present) Firstline Brands - Graphic Design
Firstline Brands - Largest Distributor of hair accessory products (firstlinebrands.com)
Design print, digital, and social media graphics. Create concepts for retail promotional and tradeshow displays.
Create banner ads, posters, and other collateral pieces.
Magazine article designs and asset deliverables.
Conduct a website design refresh.
Create packaging designs, renders, and mock-ups for mass distribution.
(2018 - 2019) Contract Email Marketing / Graphic Designer
Charming Charlie - Women's Fashion & Accessories Retailer. (charmingcharlie.com)
Email Marketing Designs: Create elevated email designs that are customer-focused and support the creative/business strategy. (Duties include design, improve, and maintain on-brand imagery for use across channels. Create templates for ease of production when necessary. Utilize best practices to stay current on email, digital marketing, and graphic design trends and apply them to everyday work)
A Good Team Player: Ability to work collaboratively within a design teamwork environment and analyze critical feedback. (Qualities includes, consistency, very reliable, communicates with confidence, does more than asked, adapts quickly and efficiently, and displays genuine commitment.)
(2017 - 2018) Marketing / Graphic Designer
Pink Zebra Home - A Direct Sales Company and Online Business. (pinkzebrahome.com)
Design/Develop Creative Concepts: Responsible for the production of digital and print marketing designs from inception to completion. (Projects include, flyers, advertisements, social media, brochures, corporate identity, packaging, presentations, promotional display signage, and info-graphic sequences)
Packaging Designer: Design illustrations, prototypes for new releases to present to the team. Coordinate and communicate with production vendors to make sure they fulfill the company's goals.
Video Editing & Animation: Conceptualize and develop unique digital illustrations for logos, advertisements, presentations and multimedia projects and bring them to life with motion graphics for the web and broadcast. (Projects include animations, illustration, photo slideshows, video trailers, and post-production work.)
(2014 - 2017) Brand Manager / Graphic Designer
The Galleria for Business - Start-up and Small Business Blog. (thegalleriaforbusiness.com)
Develop & Present Creative Strategy: Translate company marketing objectives into designs that are clear and compelling, while staying within brand guidelines. (Duties include translating business objectives, existing research, and offline/online marketing strategies into efficient designs that are updated on a daily basis to run a growing online business.)
Manage Brand Guidelines: Focus on the highest level of brand consistency and maintain an up to report with knowledge of the company's business branding standards. Provide quality control and direction on a variety of projects, channels, and mediums. (Duties include evaluating all team practices and regularly communicate best practices, new tools, technology, and design products to increase team skill set. Ensure a streamlined and efficient process to execute all marketing plans and projects.
Graphic Design: Develop design briefs that suit the client's purpose. Work on a variety of products and activities giving organizations a visual brand.
(2013 - 2017) Fashion Marketing / Graphic Designer
2X Everything Apparel - Online Clothing Business and Lifestyle Brand. Over 15,000 social media followers. "2X Lifestyle" Blog - music and fashion news, media and photography. (2Xeverything.com)
Brand Development & Design: Strong working knowledge of all design techniques and tools involved in garment production; precision technical plans, blueprints, drawings, and models. Develop and design visual boards, color schemes, and samples to drive newness to the brand. Design assets for marketing, website and social media.
Fashion Photography, Retouching & Editing: Attend and assist in planning for fashion photo-shoots and commercial photography. Retouch imagery and edited footage from events, photo shoots, pop-up shops, and product videos for print and online platforms.
Clothing Production Management: Prepares artwork for production and works closely with outside vendors and printing companies to ensure company standards for clothing production, print, retail displays, and collateral. Create reports and spreadsheets for inventory, sales, budgeting, and manufacturing.
(2012 - Present) Freelance Graphic Designer
Pure Swag Essentials Skin Care Products: Create their business brand identity, marketing materials, packaging design and mock-ups for production. Also, edit product pictures for their website and social media.
This Really Werks: Design and develop a CMS E-Commerce website for a health and fitness business. Create digital marketing material for building their social media presence.
Zachary Construction Highway Bidding Opportunity: Create map illustrations for a road development government bid. Also designed info-graphics for presentation materials and brochure.
(2009 - 2012) Graphic Designer / Production Artist
Printing By Me - Printing & Design Company (printingbyme.com)
Production Artist & Designer: Create designs for web graphics, online campaigns, banner advertisements, email marketing, interactive forms, motion graphics, social media graphics, car wraps, window and signage graphics, and developed websites for a wide range of companies.
Manages Large File Deliveries: Optimize graphics for web platforms and print specifications. Package and export media with an organized work-flow environment using Dropbox, Adobe Creative Cloud, and company servers.
Excellent Time Management Skills: Manage multiple projects simultaneously, while dedicated and willing to work overtime as necessary, even weekends, to adequately service project deadlines. Adapt to a rapidly changing, fast-paced business environment.
My Skills
Tools & Technologies
Graphic Design
Adobe CC Illustrator
Adobe CC Photoshop
Adobe CC InDesign
Multimedia Design
Adobe CC After Effects
Adobe CC Premiere Pro
Apple IMovie
Business Documents
Adobe Acrobat
Microsoft Excel
Microsoft Word
Microsoft PowerPoint
Coding & Websites
Joomla (CMS)
Wordpress (CMS)
Adobe CC Dreamweaver
Sketch
Principle
Invision
HTML & CSS
MailChimp
Industry Knowledge
Art Direction
Branding & Identity
Brand Development
Brand Management
Email Marketing
Social Media Marketing
Digital Media
Logo Design
Packaging Design
Image Editing
Video Editing
Animation
Webmaster
Web Development
Responsive Web Design
E-commerce
Interpersonal Skills
Project Management
Great Customer Service 
Detailed Organization Skills

Time Management Skills

Team Leadership

A Good Team Player

Task Management Systems (Asana, AirTable)
File Organization System
Other Skills
Fashion T-Shirt Design & Branding
Daily research of current fashion trends, colors and art inspiration.
Strong understanding of colors and screen printing techniques.
Knowledge of graphic art separations and general production file set up.
Hand illustration and strong typography skills.
Product Photography

Canon EOS Rebel T3i
Shopping Cart Images
Social Media Lifestyle Photography
FORMAL EDUCATION
Westwood College - Houston South (2010 - 2011)
Associate of Applied Science in Graphic Design & Multimedia, Graduate
Received instructions on effective page layouts, web design, image editing, print production, and digital design skills. Relevant Courses Included:
Fundamentals of Web Design
Fundamentals of Interactive Design
Computer Applications
Print Production
Audio & Video
Image Editing
Art Institute of Houston (2008 - 2009)
Completed 24 credits towards a Bachelor of Fine Arts Degree with a concentration in Web Design. Relevant Courses Included:
Introduction to Scripting Languages
Interactive Motion Graphics
Content Management Systems
Web Standards
University of Houston (2007 - 2008)
Completed 42 credits towards a Bachelor of Fine Arts Degree with a concentration in Graphic Design. Relevant Courses Included:
Color, Materials, and Methods
Intermediate Graphic Design
Introduction to Typography
Silkscreen
Rendering and Sketching
Graphic Design Software
Digital Fabrication
Texas Southern University (Fall 2005 - Spring 2007)
Completed 3 semesters and 51 credits towards a Bachelor of Accounting with a concentration in Marketing. Relevant Courses Included:
Introduction to Business, Government & Society
Legal & Regulatory Environment of Business
Advanced Communication Skills
Principals of Accounting
Marketing Communications
Mirabeau B. Lamar Sr. High School (2000 - 2005)
Houston, Texas | Graduate May 29, 2005
References
Eric Green
VP, Executive Creative Director
Charming Charlie
Brook Reed
Insights & Marketing Analyst
Firstline Brands
Tamara Armour
Regional Planning and Activation Manager 
Team Enterprises